Protests in Canada and Russia's Invasion of Ukraine
For This Week [In] Crypto, we bring you the latest news from Feb. 21-27, including the protests in Canada and Russia's invasion of Ukraine. Don't forget to subscribe to our newsletter and get Be[In]Crypto's weekly round-ups right in your inbox.
Protests in Canada
Mandatory COVID-19 vaccinations caused a wide array of protests in Canada, after Prime Minister Justin Trudeau announced the country would be freezing the bank accounts of the people jamming the streets.
Upon the Trudeau's announcement, many started withdrawing money from their bank accounts, with some resorting to Bitcoin as an alternative. 
Furthermore, the government tried to impose financial surveillance after a group of truckers protested in Ottawa. The move, however, backfired since it targeted innocent civilians, causing more people to migrate towards crypto. 
According to a TCN News, "police harassed a small business for being open in the red zone and a journalist had her bank accounts frozen for the crime of telling the truth."
Don't forget Ruby on Rails creator David H. Hansson, who changed his mind on digital currencies, stating he made a mistake regarding the use of Bitcoin as a "fundamental necessity" for every economy, including Western democracy:
"I still can't believe that this is the protest that would prove every bitcoin crank a prophet. And for me to have to slice a piece of humble pie, and admit that I was wrong on cryptocurrency's fundamental necessity in Western democracies," the Danish programmer wrote in his blog.
After the Canadian government froze over 200 bank accounts of the protesters, Trudeau announced that we would be revoking the powers granted under the Emergencies Act, as he deemed the situation one that was no longer an emergency and within the capable hands of law enforcement. The total amount of frozen accounts was over $8 million.
"Information was shared by the RCMP with financial institutions and we were informed yesterday by financial institutions that they were unfreezing the accounts," said Isabelle Jacques, assistant deputy Minister of Finance.
"Special Military Operation" in Ukraine
On Feb. 24, Russian president, Vladimir Putin pushed his troops towards Ukraine in what he called a "Special Military Operation," causing an international outcry from NATO members, as well as outrage from the cryptocurrency support. Experts have indicated that this invasion is much greater than believed, threatening the entire European landscape, as well as the relationships among and between world powers.
Ethereum's Vitalik Buterin, criticized the invasion in a tweet on Feb. 24, stating his disappointment in Putin's decision to abandon what could have been a possible peaceful solution.
"Very upset by Putin's decision to abandon the possibility of a peaceful solution to the dispute with Ukraine and go to war instead. This is a crime against the Ukrainian and Russian people."
"I want to wish everyone security, although I know that there will be no security. Glory to Ukraine," he added.
Furthermore, the price of Bitcoin fell about 8% within 24-hours of Russia invading Ukraine, while the price of oil reached around $100 per barrel.
Crypto fanatics are against Russia's invasion
With the help of the crypto community, the Ukraine government has raised over $8 million, with crypto communities raising $4 million within just 24-hours of Russia invading Ukraine.
One DAO in particular, UkraineDAO, has helped raise these funds, in addition to expressing its desire to help Ukrainian humanitarian organizations by selling non-fungible tokens (NFTs) of the national flag of Ukraine.
Additionally, the hacker group Anonymous claimed to take down one of the largest Russian news stations called RT News.
"The Anonymous collective is officially in cyber war against the Russian government," the hackers tweeted.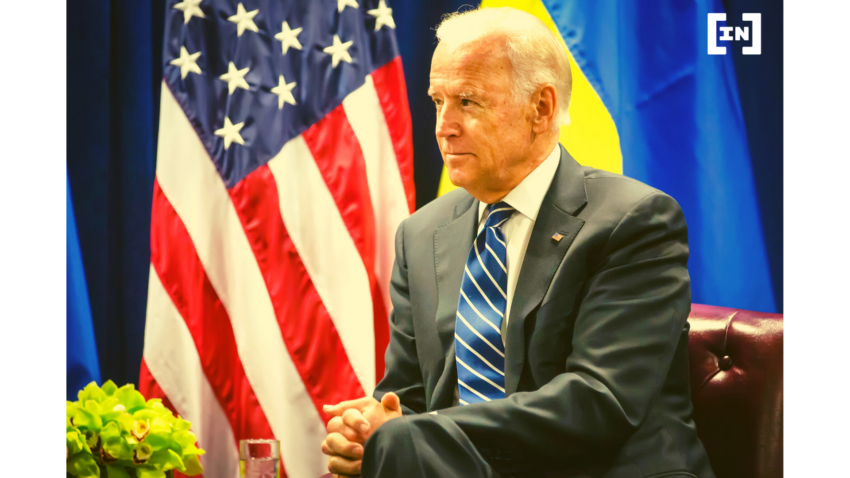 With great war, come great sanctions
The United States, European Union, and United Kingdom are a few of the countries that have already imposed sanctions upon Russia for its invasion, trying to mitigate and limit Russia's power and influence as much as possible until a peaceful resolution can be negotiated – with crypto exchanges like Binance, Coinbase, and Gemini expressing its support and compliance to blacklist Russian cryptocurrency transactions.
What do you think about this subject? Write to us and tell us!
Disclaimer
All the information contained on our website is published in good faith and for general information purposes only. Any action the reader takes upon the information found on our website is strictly at their own risk.