Shiba Inu announces plans to launch Doggy DAO in the Beta version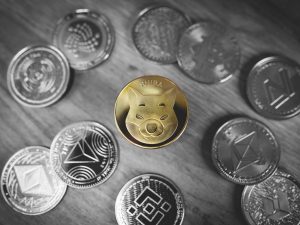 Shiba Inu is in the first stages of launching Doggy DAO. The team has announced it will be launching the DAO on a testing phase to boost the token's growth and remain true to the mission of decentralization.
The purpose behind the Doggy DAO is to ensure developers do not have total control over specific areas by transferring power to the community.
Taking power from developer to the community
The blog post from the company notes that the main objective of DAO 1 is to ensure that members of the community are equipped with "immediate power" to vote on the projects and pairs to be made available on ShibaSwap.
One of the decisions the community will have control over is how BONE rewards will be distributed. ShibaSwap is the native Decentralized exchange (DEX) for the SHIB crypto project. Doggy DAO seeks to be a decentralized community that will guide SHIB into the future.
The platform will implement a voting system that will allow users to designate their voting power if they hold tBone. They will vote on the projects they want to work on and monitor several platform aspects.
The users will select the Liquidity Pools, and the developers will not have much control over it. The objective of the beta launch is to boost decentralization. The developers are also hopeful that the launch of this decentralized community will attract investors to the platform.

Major step for the SHIB community
The developers associated with the Shiba Inu project notes that Doggy DAO will shape the future of the Shiba Inu project. It will also motivate external projects and their development teams to offer liquidity for tokens and pairs, which will boost utility and volumes on ShibaSwap.
The SHIB community will be launching this project in phases and collecting feedback after each phase is complete. The team will also monitor the launch closely to ensure that the SHIB community finds the network fair, safe, and seamless.
The Shiba Inu community also notes that DAO 2 will improve the use cases of BONE and tBONE tokens. The project aims to launch new phases of this project simultaneously in the future and boost decentralization.
Your capital is at risk.
Read more: