Meta May Launch Crypto Exchange, Trademark Filings Show
Key Takeaways
Meta has filed five trademark applications in the U.S. for its newly rebranded payments product, Meta Pay.
The applications indicate that the company may have plans to launch a slew of crypto-related products and services, including a crypto exchange and a wallet.
Last week, Meta's fintech head Stephane Kasriel said that Meta Pay wants to provide a cross-platform "single wallet experience."
Share this article
Meta has filed five trademark applications in the U.S. for its rebranded Meta Pay payments product. The trademarks indicate that the company could be looking to launch a suite of crypto products, including a Web3 wallet and cryptocurrency exchange.
Meta Pay's Trademark Filings Signal Pivot to Web3
Meta's latest trademark filings indicate that it's getting serious about Web3.
The social media giant has filed five trademark applications for its recently rebranded payments product Meta Pay for what looks to be a slew of crypto-related services. The trademarks, filed on May 13 with the United States Patent and Trademark Office, aim to protect Meta's recently acquired brand name "Meta Pay" as well as its associated logos and symbols pertaining to a variety of crypto-related products and services, including a crypto wallet, a trading service, and an online social networking service for investors.
The trademark applications also suggest that Meta Pay is looking to make a pivot into crypto lending, card, and investment services. Notably, the applications follow a May 11 blog post in which the firm's fintech lead Stephane Kasriel announced Facebook Pay's rebrand to Meta Pay. "It's no secret that we're very optimistic about Web3—both the technologies and principles it encompasses," he wrote, highlighting the company's interest in crypto technology.
According to Kasriel, the company is looking to go beyond traditional payments and provide a "single wallet" cross-platform experience for its users. He said:
"We're in the very early stages of scoping out what a single wallet experience might look like and will have more to say further down the line. But to break down our early thinking, we're looking at: how you can prove who you are and carry that identity into different experiences in the Metaverse; how you can store the digital goods you own and take them with you wherever you go; and how you can pay easily and with the payment method you want, whether that's to a friend or buying from a business or creator."
Last week, Meta CEO Mark Zuckerberg announced that the company would begin testing NFTs on Instagram with plans to add the same features on Facebook later on. In April, it was reported that Meta was considering entering finance through small business loans and launching and supporting in-app virtual currencies, social tokens, and creator coins. While the so-called "Zuck Bucks" are yet to materialize, the firm's latest filings show a clear pivot toward Metaverse and Web3. 
Disclosure: At the time of writing, the author of this piece owned ETH and several other cryptocurrencies.
Share this article
Instagram to Test NFTs This Week, Zuckerberg Confirms
Some U.S. collectors and creators will be able to share their NFTs on Instagram this week.  Instagram to Test NFT Support NFTs are heading to Instagram, Mark Zuckerberg has announced. …
Ex-Diem Head David Marcus Launches Crypto Startup
David Marcus, who formerly headed Facebook and Meta's Diem stablecoin project, is founding a new crypto company. David Marcus Unveils Lightspark Marcus wrote on Twitter today that he and a…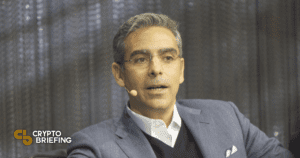 Facebook Owner Meta Weighs In-App Tokens for Its Metaverse
Meta, the recently rebranded parent company of social media platforms Facebook and Instagram, is reportedly considering breaking into finance by launching a virtual currency, social tokens, and small business loans….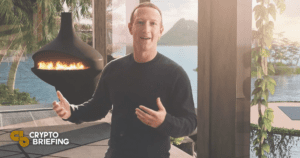 Amazon CEO Hints at Possible NFT Sales in the Future
In an interview today, Andy Jassy, the CEO of Amazon, the world's largest online retailer, said he expects NFTs to continue growing and sees the company starting to sell them…