5 Best Platforms for Bitcoin Staking – December 2021
Staking has become a popular means for generating passive income in the past year. At its core, holders of the foremost crypto asset Bitcoin cannot leverage this new phenomenon due to the oldest blockchain's reliance on an outdated proof-of-work (PoW) consensus algorithm. But this has not deterred investors from searching for the best platform for Bitcoin staking.
Newer and more sophisticated algorithms, beginning with proof-of-stake (PoS), have blazed the trail on rewarding token holders, thereby enabling the massive adoption of cryptocurrencies. While Bitcoin cannot be staked directly, rewards generated from staking can be converted to Bitcoin. This gives room for the growth of the benchmark crypto and the broader nascent industry.
If you are on the lookout for the best platform for Bitcoin staking, then this listicle should make it easy for you to get started in no time.
1. eToro – Overall Best Platform for Bitcoin Staking
Our number one pick for the best platform for Bitcoin staking is social trading leader eToro. Founded in 2007, eToro principally operates as a financial investment services provider and offers unique tools for leveraged trading across 17 international markets.
Since breaking into the crypto scene, eToro has seen its platform swell and become more popular. The social trader currently hosts over 23 million active users who can buy, sell, and trade over 40 top cryptocurrencies.
In addition, eToro offers staking-as-a-service (SaaS), but this is exclusive to eToro Club members. The crypto broker offers staking services for the foremost smart contracts protocol Ethereum, popular Ethereum rivals Cardano and Tron networks.
Club members gain staking rewards based on the group they fall into. Bronze members get 75% of the overall staking rewards for the month, while Silver, Gold, and Platinum members get up to 85% yield on their staked assets.
The highest membership level is the Diamond and Platinum Plus members, who get up to 90% on their staked tokens from the monthly yields. As per holding periods, the intro days are pegged at 9 and 7, respectively for each club member. In terms of fees, eToro takes out only a small fee for operational and technical costs required in running the staking pools.
In calculating a user's expected yield, daily snapshots of the total staked tokens are taken and divided by the number of days in the reviewed month. This sums up the expected staked rewards for the user.
2. Binance – Best Platform for Bitcoin Staking Varieties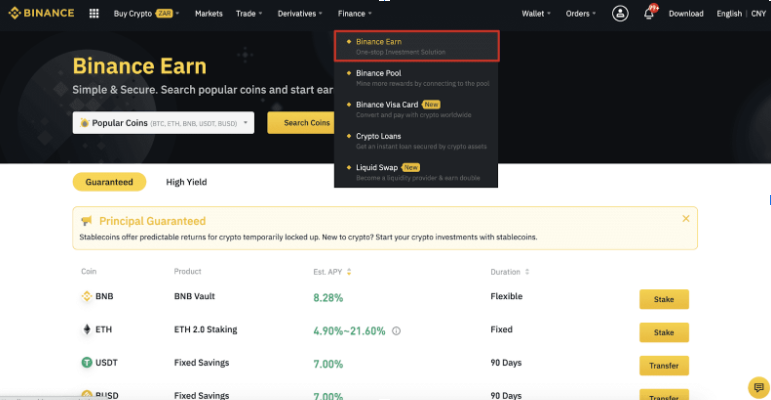 Binance is known worldwide as the top platform for all staking activities largely due to the host of varieties the centralised exchange offers. Currently the world's largest Bitcoin exchange per trading volume, Binance offers support for over 500 top-performing digital assets and hundreds of digital currencies that can be staked.
This staking offering is divided into Regular Staking and DeFi Staking. Regular staking comes with guaranteed returns and low risk while the decentralised finance (DeFi) counterpart enables higher rewards with higher risks of capital loss.
In terms of expected returns, this largely depends on the staked asset as Binance offers between 2% to as much as 60% based on the cryptocurrency in question.

In terms of fees, Binance adopts a zero commission style which means you get to keep all your staking rewards.
3. Coinbase – Top Platform for User-Friendly Staking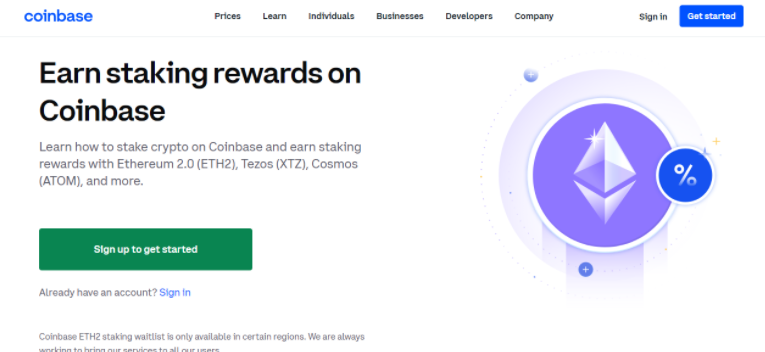 Coinbase ranks as part of our best platform for Bitcoin staking largely due to its highly intuitive staking platform. Leveraging on the mobile penetration in the world, Coinbase seeks to demystify everything surrounding cryptocurrencies and offer investors an easy-to-understand means to tap into the crypto ecosystem.
On call are over 5 top PoS protocols including the likes of Ethereum, Algorand, and Cosmos. Each digital asset comes with a reward of 4.50%, 4%, and 5%, respectively. Also in vogue are Ethereum rival Tezos with 4.63% annual percentage yield (APY) and stablecoins Dai and USDC with 2% and 0.15% APY.
Coinbase is a mainstay in several regions and offers a healthy library of hundreds of crypto trading activities. However, the platform's high 25% commission on staking rewards is a deterrent to several retail investors who are just starting out on their staking journey.
4. Kraken – Best Platform For Large PoS Staking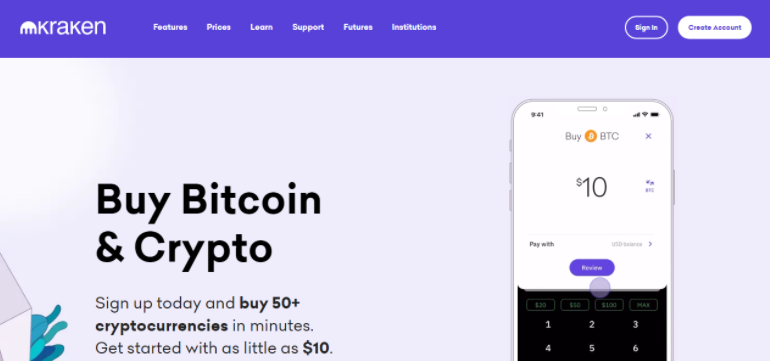 Kraken crypto exchange is another popular choice among cryptocurrency stakers. Also a floundering Bitcoin trading platform, the Coinbase rival offers a more robust staking ecosystem than its publicly-listed counterpart.
Crypto stakers can earn rewards across both PoS protocols and fiat-backed stablecoins. These include over 12 top-performing digital assets including the likes of Kusama, Cardano, BTC, Polkadot, and 9 others. The highest staking returns are found with Kava Labs with 23% APY and canary network Kusama coming second with an 18% APY. BTC staking reward is pegged at 0.25% for off-chain activities.
Staking rewards are remitted more frequently as Kraken users get their rewards twice a week.Fee-wise, Kraken also adopts a no-fee style with only Ethereum attracting an administrative fee from staking rewards due to the high gas costs.
5. Huobi – Top Platform For High Staking Rewards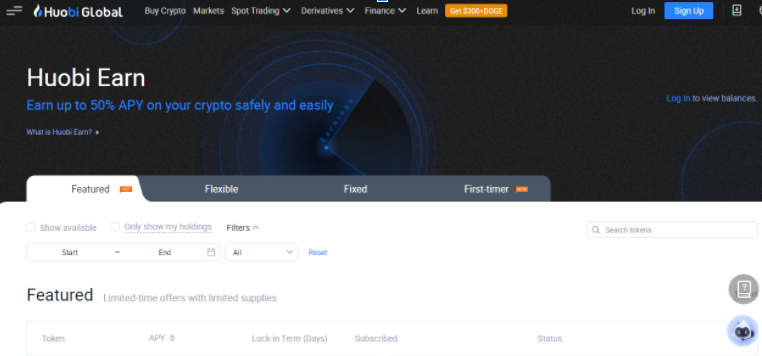 Huobi is another top Bitcoin exchange that offers investors an opportunity to earn from their crypto investments. A close competitor to Binance Global, Huobi is one of the best platform for Bitcoin staking and offers some of the highest yields in the crypto staking circles.
Also offering multiple facets in its Earn program, Huobi offers Flexible, Fixed, and First-timer crypto staking services. Flexible staking comes with shorter lockup periods of a week and lower APYs.
The Fixed bracket has a minimum of 14-day lockup window with an overall yield of 18.98% at the moment of writing. The most impressive is the First-timer option which offers crypto yields for as high as 88% for a one-week window.
Other varied crypto staking rewards see Huobi as a popular destination with crypto investors able to average as much as 200% from their staked assets. In terms of supported cryptos for staking, Huobi averages little more than 50 digital assets and has no stipulated fees for its staking services.
Read more: